HELP TONI KREUSCH GROW HER BUSINESS! HERE'S HOW . . .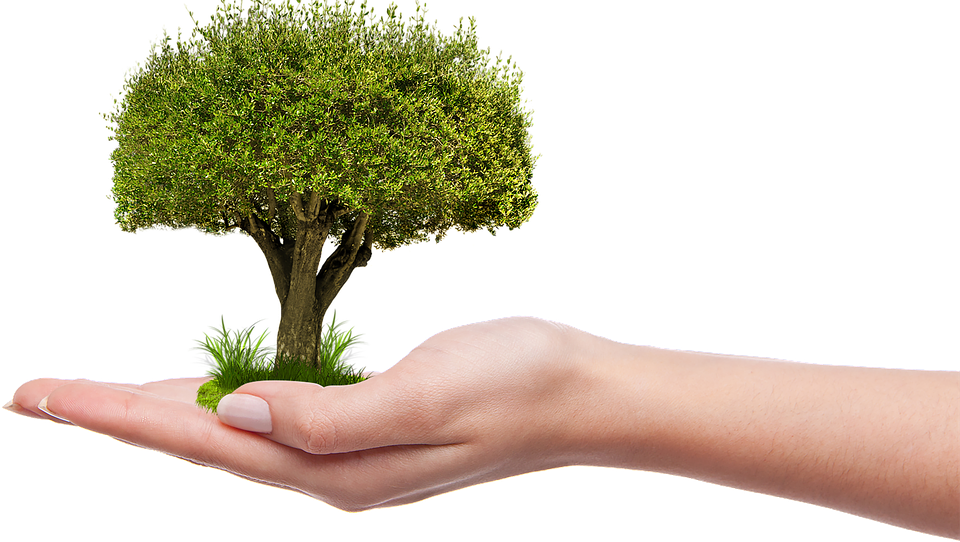 Has Toni Kreusch ever helped you in the past with something in your life? If so, would you consider returning the favor to help Toni grow her business? If the answer is yes, simply spend as much time on the below list as you can. We realize that you have a very busy life, so just do as many of the below listed items as you see fit. Every bit of positive feedback that you give helps Toni grow her business. Thank you in advance for your time.
In order of priority:
1) Contact Toni to Schedule a Video Testimonial Shoot.
2) Click here to give Green Team Realty a review on Facebook – You will need to sign in to Facebook in order to accomplish this, so if you do not have a Facebook account simply move on to number 3!!
3) Click here to give Toni a review on Zillow – You will need to sign in to Zillow in order to accomplish this, so if you do not have a Zillow account , or do not wish to create one, simply move on to number 4!!
4) Click here to give Toni a review on Realtor.com – You will need to sign in to Realtor.com in order to accomplish this, so if you do not have a Realtor.com account , or do not wish to create one, simply move on to number 5!!
5) Click here to give Green Team Realty a review on Google – You will need a google account, ie Gmail account, in order to accomplish this, so if you do not have a Google/Gmail account simply move on to number 6!! When you click the above link you will see our Google Page. The image to the left shows you the location of the "Write a Review" button.
6) Click here to give Green Team Realty a review on Yelp. You will need to sign in to Yelp.com in order to accomplish this, so if you do not have a Yelp.com account , or do not wish to create one, simply move on to number 7!!
7) Send Toni a written testimonial via email. Simply tell her how she did, if you would recommend her, and why. Please also state in your email that you give Toni permission to use your words in his marketing.
THANK YOU!
Testimonials
" We purchased a townhouse in the Homestead Village andToni Kreusch of The Green Team was our realtor. Toni was so helpful with our process each step of the way. She always answered our calls and all of our questions. She was pleasant to work with and I would highly recommend her to someone who is in the process of finding a new home. "
- Cathy W.
" Toni was such a joy to work with. She came highly recommended and did not disappoint - we could not have had a better realtor help us find our forever home. Toni is professional, but at the same time personable and easy to have a conversation with. Searching for a home during the current [pandemic] housing market proved to be much different and more difficult than expected, but Toni helped to ease everything along the way. We could not recommend her more! "
- Nicole & Michael
" Thank you for all of your hard work, support, and guidance throughout our home buying process. You made a truly miserable process enjoyable. We are so happy in our new home! "
- E & B
" I couldn't have made it through this process without you by my side.  Your knowledge and expertise was invaluable.  Thank you! "
- Barbara M.
" I currently live in New York City but I was looking for a house in Warwick, New York.  I called Toni's office and she got in touch with me shortly thereafter.  She was patient and very gracious, allowing me to ask questions since I knew very little about the area. The house I was interested in was back on the market and I had to act fast.  Toni got my offer in and its acceptance in a matter of a day of even meeting her. Unlike some New York City real estate firms, Toni does not play. Toni was always courteous and very professional. When there were bumps in the road, which you can experience in any real estate transaction, Toni was hands on and smoothed out any difficulties that came along.  I would definitely hire her again. "
- Laverne L.
" Toni was wonderful to work with. She sold my house and helped me find my forever home. She was also available to provide me with feedback, suggestions and help in any way she could. She is very knowledgeable in the housing market. Because of her expertise everything went quickly and smooth. "
- KM
" Thank you for all you did. This was a new experience for us and, dare I say, not without a bit of anxiety. Thank you for guiding us through the process and all your handwork. It has been a pleasure working with you and we wish you all the best. "
- Tony & Yve
" Working with Toni was a pleasure.  She learned what we were interested in and provided valuable and honest input as we toured homes, she never applied pressure or hesitated to meet us at a moments notice.  We toured lots of places together over the course of a year, my wife and I felt like she became a real part of our process.  I would absolutely recommend her to anyone in the market for new home! "
- Wayne & Sara L.
" My family and I have the immensurable pleasure to recommend Toni Kreusch as your real estate agent. Toni is a very hands on agent. She checked, asked, and took notes of everything to make sure we were well represented. She worked hard and furiously to help us find a home and get the best deal possible. As someone who has moved multiple times and dealt with several realtors I can say, without hesitation, that Toni is the best agent you are going to find out there.Toni is a personable professional real estate agent who will answer your calls and any questions you may have. This was of great importance to me as my family and I were in the middle of selling and buying a house, a Confirmation, a graduation, and a new school enrollment for special admittance. Needless to say our plate was full and spilling, and Toni handled the buying of our house beautifully taking a huge weight of our shoulders.We are pleased to recommend Toni Kreusch to anyone who is looking to buy or sell a home. She is unequivocally the best agent and if we have to move again, my first call will be to Toni Kreusch. "
- Emily D. & Peter H.
" Can not thank you enough for what you have done during our home shopping! "
- Gina & Joseph C.
" You did an awesome job and made the whole process easy.  Once again, thank you for everything! "
- Laura H.
" We purchased our first home last year. Working with Toni made our experience so much more amazing ! She was very knowledgeable, answered all our questions and guided us in the right direction. She absolutely loves what she does and it shows. Thank you so much for making our first home purchase experience that much better !! "
- Florina C. & Tony P.
" I had the best experience with Toni Kreusch from The Green Team Home Selling System. She listened to my interests and concerns and spent a considerable amount of time showing me various houses.  She guided me in my selection and stuck by me all the way to the finish line! I highly recommend Toni and her great customer service!! "
- Peter D.
" Thank you for your handwork and efforts in making the dream come true! We appreciate Toni and hope to do business in the future! "
- Jenn & Matt
" No one meets by accident.  I am forever grateful that God placed you in my path!  Thank you so much for your time and patience with us! "
- Vivian C.
" It was a pleasure to work with Toni and we were happy to have her on our team as we went through the process of buying our new home.  We could trust that she was looking out for our interests.  She happily answered all of our questions, gave us good advice and went above and beyond in every step of the process. We would recommend her to anyone. "
- Suzy M. & Dan L.
" Toni Kreusch from the Green Team was our realtor for selling our condo in Homestead Village.  Toni helped us find the perfect price to list our home.  She arranged all the showings and presented us with multiple offers.  Toni is easy to communicate with and she is always pleasant.  I would recommend her for selling or purchasing your next home! "
- Cathy & Doug W.
" Toni Kreusch assisted me by finding a new home for my family.  She was very helpful and knowledgeable throughout the entire process.  One thing I liked was her personal interest in working with me. She turned a stressful situation into a great one!  I would recommend Toni to people who are looking for a new home. "
- Kim M.
" Buying and selling a home is not an easy task. It really pays to work with a local expert. As background, two years after retiring from a job in downtown Manhattan, I sold my house down the Jersey Shore that we had lived in and raised a family for 35 years. In retirement, my wife and I wanted a change to a more rural living space but also, in an area that would give us access to the City and to visit our friends in Monmouth /Ocean County, NJ. Toni was extremely helpful in my real estate search in Warwick. Not only did she provide excellent listings based on our requirements but also filled us in on the "neighborhood" and the Village that we bought in. It was important to understand where we were moving into. You can't get this from Zillow. For example, she made recommendations on local restaurants, farmer markets, apple picking, food shopping and where to go in downtown Warwick on a Saturday afternoon. Toni gets my very strong recommendation as being  a true real estate professional who combines grace, knowledge and attention to detail in today's marketplace. She helped us with our closing issues  and our attorney. Toni is a real pro and a very nice person. "
- Jim & Kathy
Previous
Next